Business Continuity Plan is a structural layout about the survival probabilities of paramount equipment failures in a company. There is a universe of possibilities resulting in such failure - calamity (example, earthquake, fire or flood), major cyber attack, malicious intent on a local scale etc.
Complete Solutions helps business to face these critical situations and survive through it. Our 4-step approach towards developing a successful and versatile business continuity plan involves: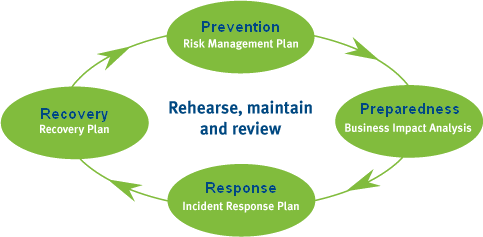 Identification of threats
Business impact analysis
Prevention and mitigation plan
Keep testing and improving the plan
Our business continuity services helps your business to recover quickly from any adverse situation and event. To get services of our business continuity experts, contact us today!