Why you need to hire an IT service provider
---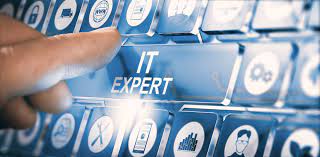 ---
These days, many businesses and industries are turning towards managed services to streamline their functions. The term "managed services" essentially means the outsourcing of IT tasks, responsibilities, and functions to a third-party IT service provider. That way inherent specialization is achieved by the company as it can then focus on the tasks that it performs well, while the third-party company could focus on what it does best. This leads to much higher efficiency and productivity for all the parties concerned and that helps in the achievement of the overall objectives that had been set. 
In addition to some obvious benefits, there are a lot of salient benefits and advantages to hiring an IT company as well. First and foremost, it is a simple rule of thumb that in this digital age, as you expand and grow your company, your IT needs are expected to grow as well. This increased need for IT services can be difficult to manage if you do not have a clear-cut plan for that. If the company is overwhelmed with those IT duties and functions, it can lead to a deviation of the company from its core competencies, and that is not a welcome proposition. 
The main underlying benefit of hiring an external IT service provider for those IT needs as it leads to them focusing on what they do best, i.e. performing and executing IT functions and tasks, while the rest of the employees in the company can then focus on what they do best, leading to much higher productivity. Hiring an external IT company also ensures that you get the latest and best expertise that you need. Since an IT company has a lot of domain knowledge, that same knowledge can be translated into actionable ideas and tangible results for the company.
Also, irrespective of whether the IT infrastructure is cloud-based or on-site, a robust support system is required. That support system also needs a good amount of resources and expertise to remain dynamic and useful. That can be more easily achieved by the hiring of IT consulting firms, as they have considerable expertise in providing an uninterrupted and robust support system to an organization. Another very important facet of outsourcing the IT needs of your organization is cost-optimization. Various studies and research have pointed to the fact that hiring an external IT company for your IT needs leads to significant cost savings. 
This factor of cost-optimization is much more vital for small-scale businesses that do not have an abundance of financial resources. Managing an in-house team of IT technicians can be costly and that is also the case for purchasing various IT resources and systems. For example, for data storage and other tasks, purchasing physical storage devices can be a drag on the costs and finances of a company, while moving over to the cloud storage systems provided by a managed service provider leads to a significant reduction in the total amount of costs incurred. Finally, the round-the-clock support system provided by several IT-managed service providers can be extremely useful and rewarding in both the short and long run.
Tags:
IT company
,
IT consultancy firm
,
IT consultant