The Importance of IT System in Businesses
---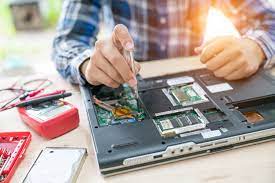 ---
Maintaining a proper business requires a lot of important factors to be in synchronization. The business needs to use data relating to the organizational and financial resources of a company. Also, another important part of the day-to-day business activities is the proper analysis of the data collected through relevant statistical software and using that analysis in a manner that optimizes the various business functions within the organization. Data management is another important domain in the IT management of a company. Earlier data was usually stored manually or on-site. Now, however, with the increasing sophistication of technology, and the storing of data digitally, it becomes fundamental to have a proper strategy for data management.
Various companies are catering to those needs of maintaining and taking care of the IT side of a business. If you are looking to digitize and institute a robust IT system in your local business, you can start by availing of the computer installation service from them. Many companies are engaged in the development of IT systems that help in making the information channels within the company much more streamlined. Managing resources through the centralized IT system of a company is also responsible for bringing tangible results in both the short and long run. Innovation remains the key to running a successful business even today. Innovation includes using technological resources to the optimum and deriving a successful result from it. 
IT has become a mainstay in businesses and it has become an extremely important measure of business performance. It helps businesses retain that competitive edge. It is hard to imagine a business these days that does not have a robust IT infrastructure backing it. One of the main domains that are directly improved as a result of the implementation of IT is communications. IT has made it significantly easier for businesses to communicate with their customers, while also improving inter-departmental communications. Building a communication channel with both external and internal stakeholders of a company is very important too. It has also been repeatedly observed that using social media messaging and emails are useful in building a loyal customer base and delivering successful results for the company. 
Technology has also brought about a significant effect on the level of efficiency within an organization. Since many business deals and transactions are now being performed through the online mode, it has become important that there is a proper IT system backing the entire thing so that those transactions can be done smoothly without any hiccup. For businesses engaged in delivering goods, they can easily employ IT resources to track their shipments and ensure that the delivery is prompt and on time. Many product-oriented companies also employ IT resources to analyze their inventory and plan accordingly. This takes care of the crucial part of inventory management and that way there is minimum wastage of perishable products. Any IT service provider takes care of a lot of things such as providing computer repair service, network assessment services, cloud data backup, etc. So every IT company is equipped well enough to handle most things thrown at them and employing one does pay off in both the short and long term.   
Tags:
computer installation
,
computer repair
,
IT company